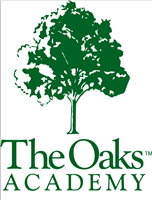 Accent Coatings is committed to donating a minimum of 5 percent of all profits to worthy Indianapolis charities. Our benefiting nonprofit organizations include the following:
I.W.I.N. Foundation—Indiana Women in Need (I.W.I.N.) supports women statewide currently receiving treatment for breast cancer by securing and paying for individual services that relieve emotional, physical, and financial burdens. This incredible organization helps with everyday needs by being a "neighbor next door."
Outreach Inc.—This faith-based Indianapolis nonprofit organization reaches out to homeless young men and women (ages 14-24) with the compassion of Jesus Christ. Their goal is to equip and empower at-risk young people to achieve stability and life transformation.
The Oaks Academy –The Oaks Academy is a Christ-centered school that exists to provide a rich, classical education to children of diverse racial and socioeconomic backgrounds, preparing them to succeed in a rigorous secondary educational program and to demonstrate spiritual, social and emotional maturity.
Midwest Food Bank — MFB is a faith based organization whose mission is to alleviate hunger and poverty by gathering and distributing food donations to not-for-profits and disaster sites without cost to the recipients. Midwest Food Bank Indianapolis is committed to serving those in need all over the state of Indiana and beyond. Today, the Indianapolis Division provides food to an estimated 80,000 individuals through more than 300 agencies in 58 Indiana counties!
Neighborhood Christian Legal Clinic—The NCLC's mission is to promote justice through legal representation and education for low-income neighbors as a way of demonstrating Christ's love. The nonprofit offers pro bono legal representation and preventive legal education to low-income families, including many immigrant families in Indianapolis.
Life Centers — Life Centers are dedicated to affirming the value of life by providing compassionate care to women facing unplanned pregnancies in Central Indiana.  Committed staff and volunteers at their eight pregnancy centers provide free, confidential services including pregnancy tests, ultrasound exams, one-on-one counseling, and post-abortive support.  Life Centers also meet the material needs of expectant mothers by providing maternity and baby clothing, diapers, bottles and other baby items.  At the heart of our life-saving mission is a passion to show the love of Jesus.